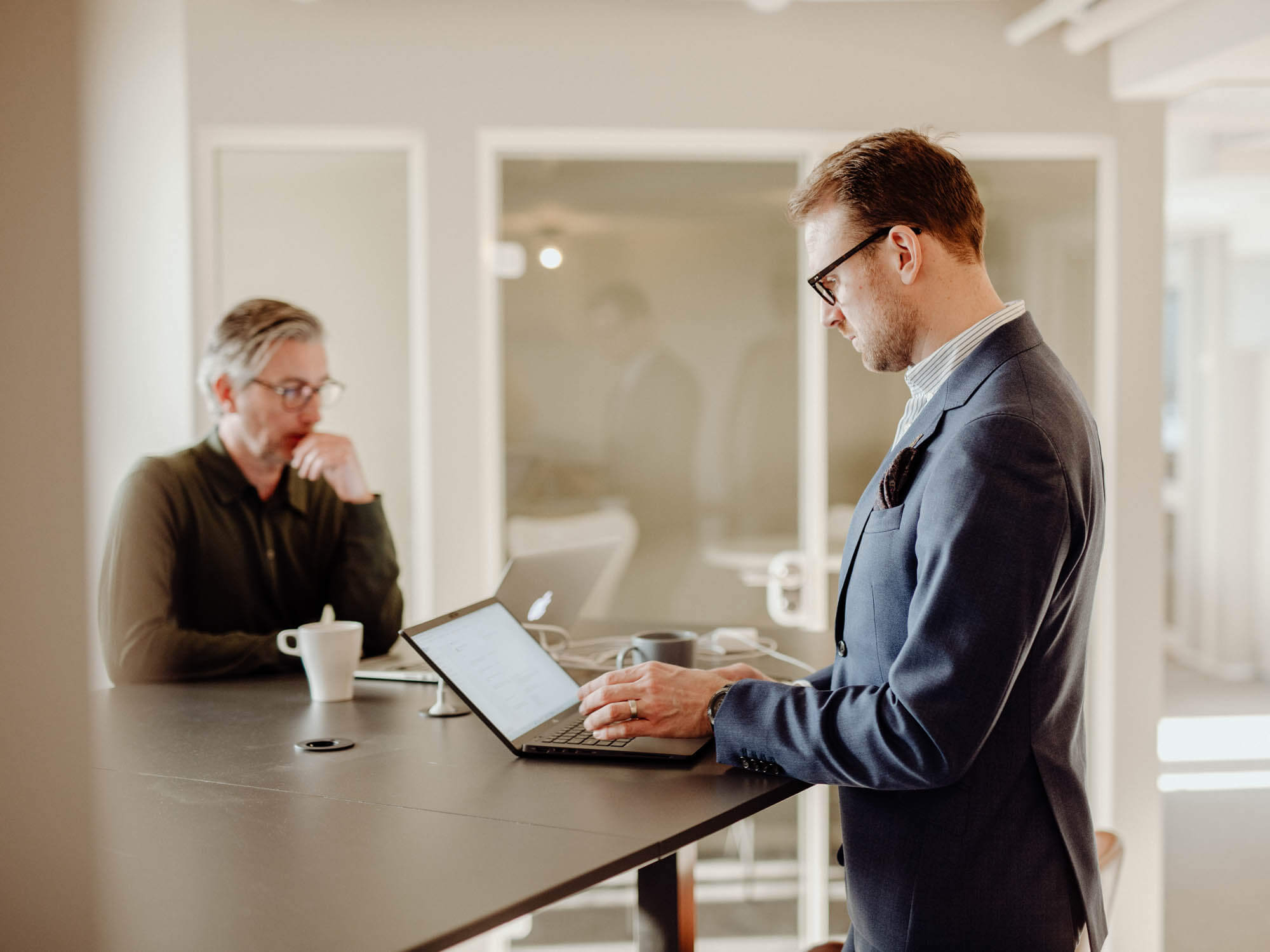 The solution is finally in place. But what happens if a problem arises and how do we ensure that the solution lasts over time? With a management or support agreement, you minimize the risk of errors in the system and get help quickly if something unexpected would happen.
Management and support ensure that the solution continues to maintain high quality, even after the launch. With management & support with us, you are guaranteed top-class support.

All off our consultants are based in Stockholm and those who work on projects are also responsible for management and support - in this way they are with you in all stages.
Types of management & support
Question & answers
What does it cost?
There are several parameters that determine the cost of a management or support agreement. The complexity of the solution, the number of users and the availability of its own and internal management organization are just some of the factors that affect the price. The agreements are also linked to how quickly you wish to receive an answer.
Why should we have a support agreement?
Once a problem has arisen, we make sure to solve it quickly and safely - so that you can continue your work without technical problems. With a support agreement, we are close at hand if something unexpected would happen. The support agreement includes incident management and the opportunity to ask questions about the system, functions, integrations and data.
Why should the solution be managed?
An implementation is a large investment and for the solution to last over time, it is important to continuously develop and upgrade the system. It is also important to achieve both technical and cost efficiency.
If you want our consultants to manage the solution together with you, you will also receive advice linked to how the solution is best developed and used. You also minimize the risk of problems appearing in the future.
How does it work?
If you use a solution that we have delivered ourselves, it is the same consultants that you have had before who now will help you with management and support. There is always someone answering our telephone number for urgent matters. In the case of less urgent matters, you can email and someone will respond within the set time frame.