Business Intelligence-Developer
If you have a burning interest in Business Intelligence, an innovative mindset and lie awake nights dreaming about Machine Learning algorithms you will love being part of our Business Intelligence team.
At Releye you will work with the latest technology from Microsoft and create qualitative, innovative solutions for the customer. We offer a varied and challenging work and a competent and social staff team. We run our own projects in the field of CRM and Business Intelligence with Sales, Marketing and Customer Service organizations as the main user groups. You will work in and be an important part of our projects. A large portion of the projects are carried out internally in our office located in the center of Stockholm.
We'd like you to have the following skillset:
Microsoft BI Suite (PowerBI, SSIS, SSRS, SSAS)
Data Modeling
T-SQL
And if you are oriented in the following, that would be even better:
.NET
Machine Learning
JavaScript
Other areas we'd like to dig into are:
Big data
Machine learning
Self-service BI
Releye is an excellent work place where we have a vision, make people grow, and encourage innovative thinking.
Emplyment type
Full-time
Experience
Junior-senior level
Location
Stockholm
Start date
According to agreement
Contact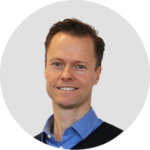 Daniel Äng
HR & Recruitment
+46 733 80 20 15
daniel.ang@releye.se